How to reset my JivoChat account password
Included for free in plans
VIP
PRO
BASE
This tutorial will teach you how to reset your JivoChat account password.
To reset your password you need to access JivoChat website or any of your desktop or mobile apps.
1.Click on Forgot your password? button.
2.Insert your email in the indicated field (1) and click on Restore password button (2). You will receive an email with the verification code.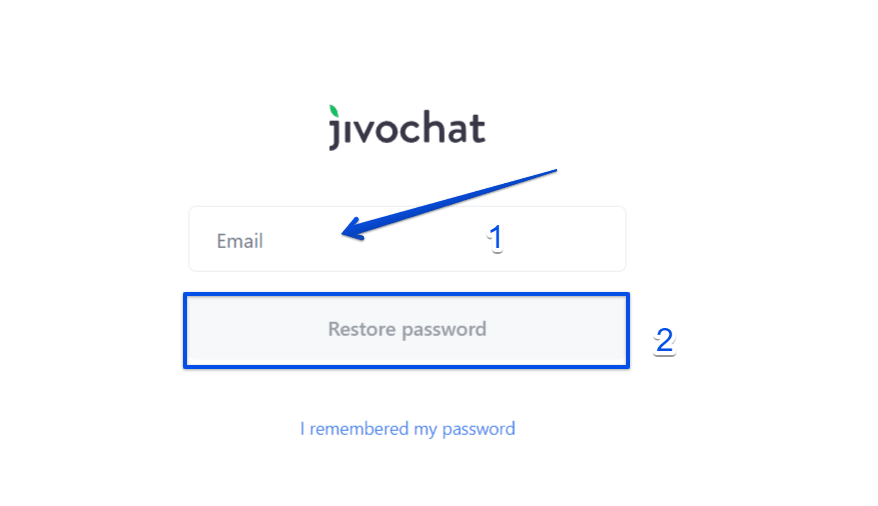 3.Access your email, open the message JivoChat Password Recovery and copy the verification code.
4.Insert the verification code in the field "Received verification code" (1), type your new passord in the field "New password" (2) and type again the same password in the field "Repeat password" (3) and finally click on "Change password" button (4).
The password must contain at least 6 characters with a number and capital letter.
That's it!
We hope this article was useful and we wish you a very productive day!
Ask in the live chat, we are ready to help around the clock