Two-Factor Authentication
Included for free in plans
VIP
PRO
BASE
Two-Factor Authentication(2FA), also known as Two-Step Authentication, is an extra layer of security, used to make sure that only you have access to your account, even when your password gets discovered by someone else.
It's possible to set up 2FA for your JivoChat account, and we strongly recommend to do it to make sure your account data is safe.
To set up and use 2FA in JivoChat you'll need to install one of OTP(One-Time-Password) Authenticators on your mobile phone. This type of apps generate a real-time authentication codes that change every N seconds.
How activate 2FA for your account
First, open JivoChat app, navigate to "Manage" > "My profile" and enable 2FA option there.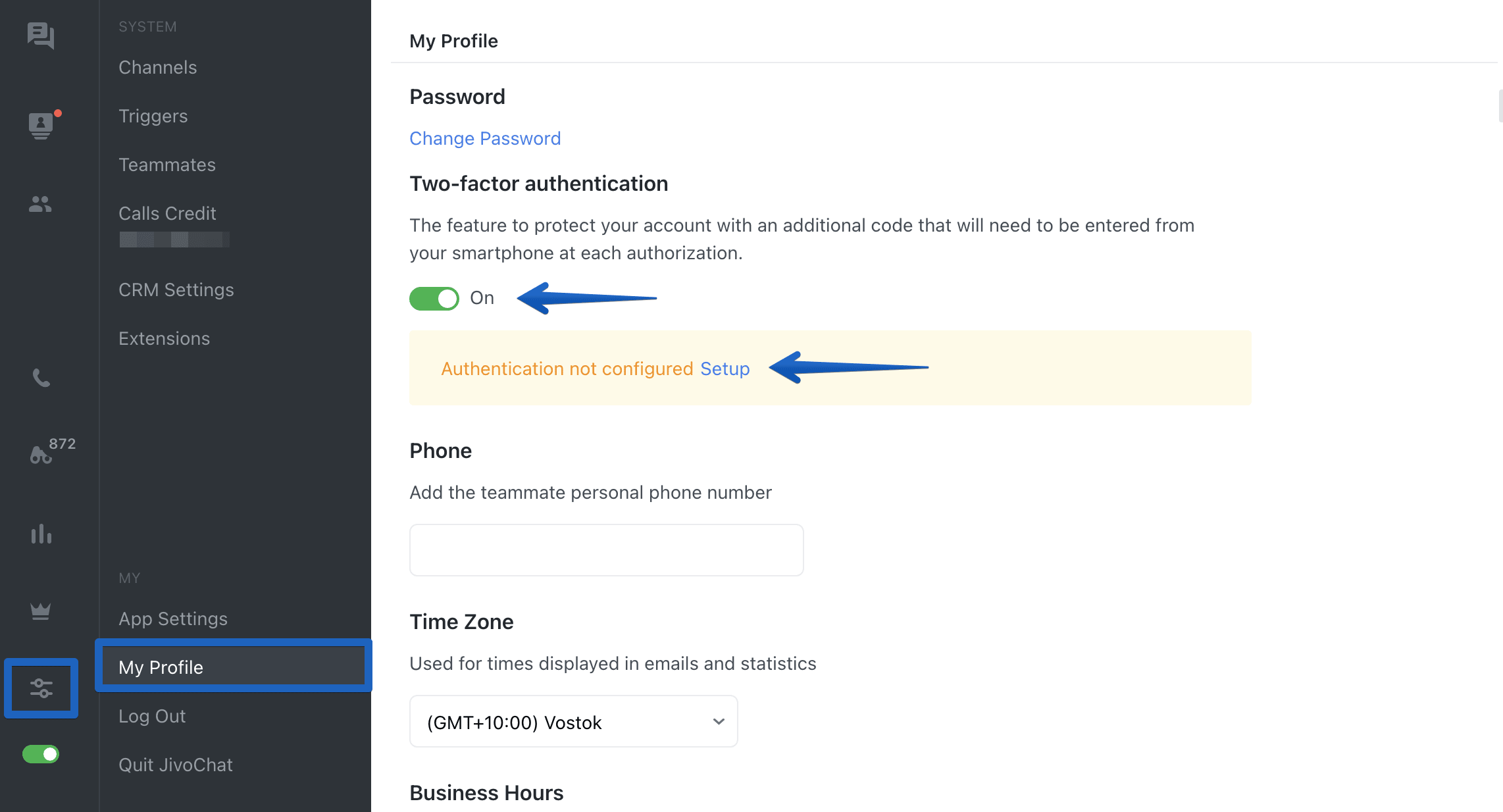 After that, enter your password and press "Confirm".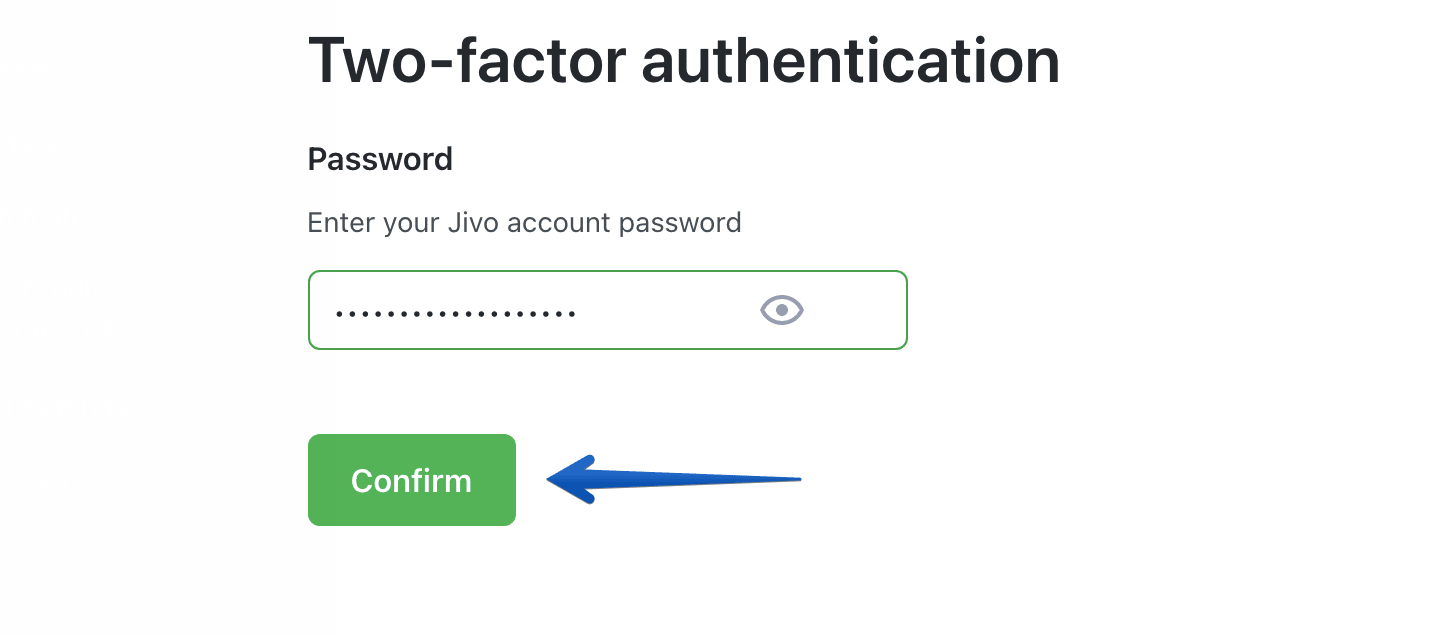 On the next step you will need to install a desired OTP Authenticator app. These two are the most popular ones: Google Authenticator and Microsoft Authenticator. Here're the links to download the apps from AppStore and GooglePlay:
Download Google Authenticator for iOS
Download Google Authenticator for Android
Download Microsoft Authenticator for iOS
Download Microsoft Authenticator for Android
Press "Confirm" to proceed to the next step.

When you have one of the apps installed you'll need to add a new authenticator in it. In our example we use Microsoft Authenticator: click "+" button in the top right corner, select an account type and scan the QR-code displayed on current step in JivoChat.
When it's done, you'll see the generated code which is updated every 30 seconds.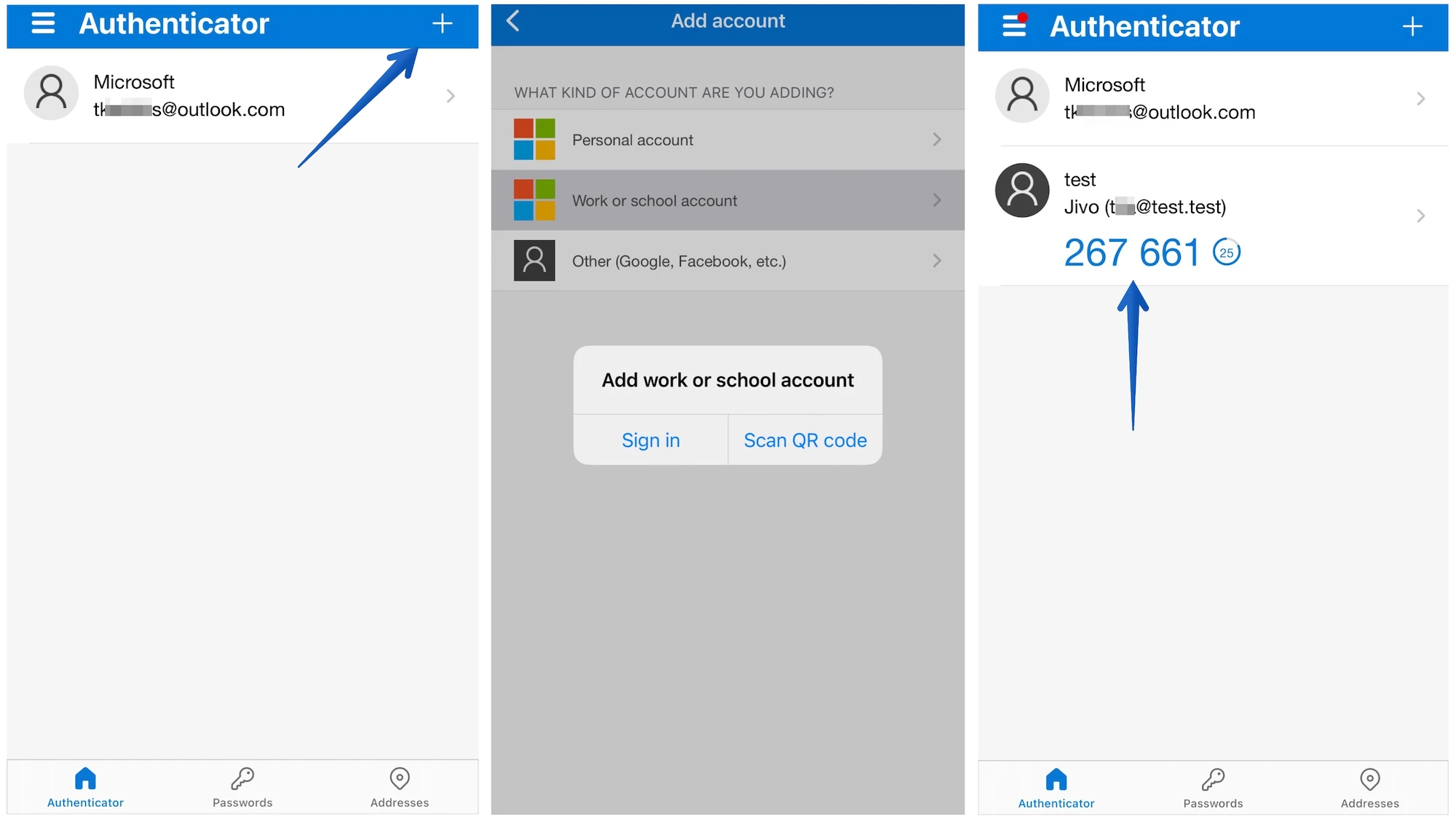 Enter the code in the corresponding field in JivoChat and press "Confirm".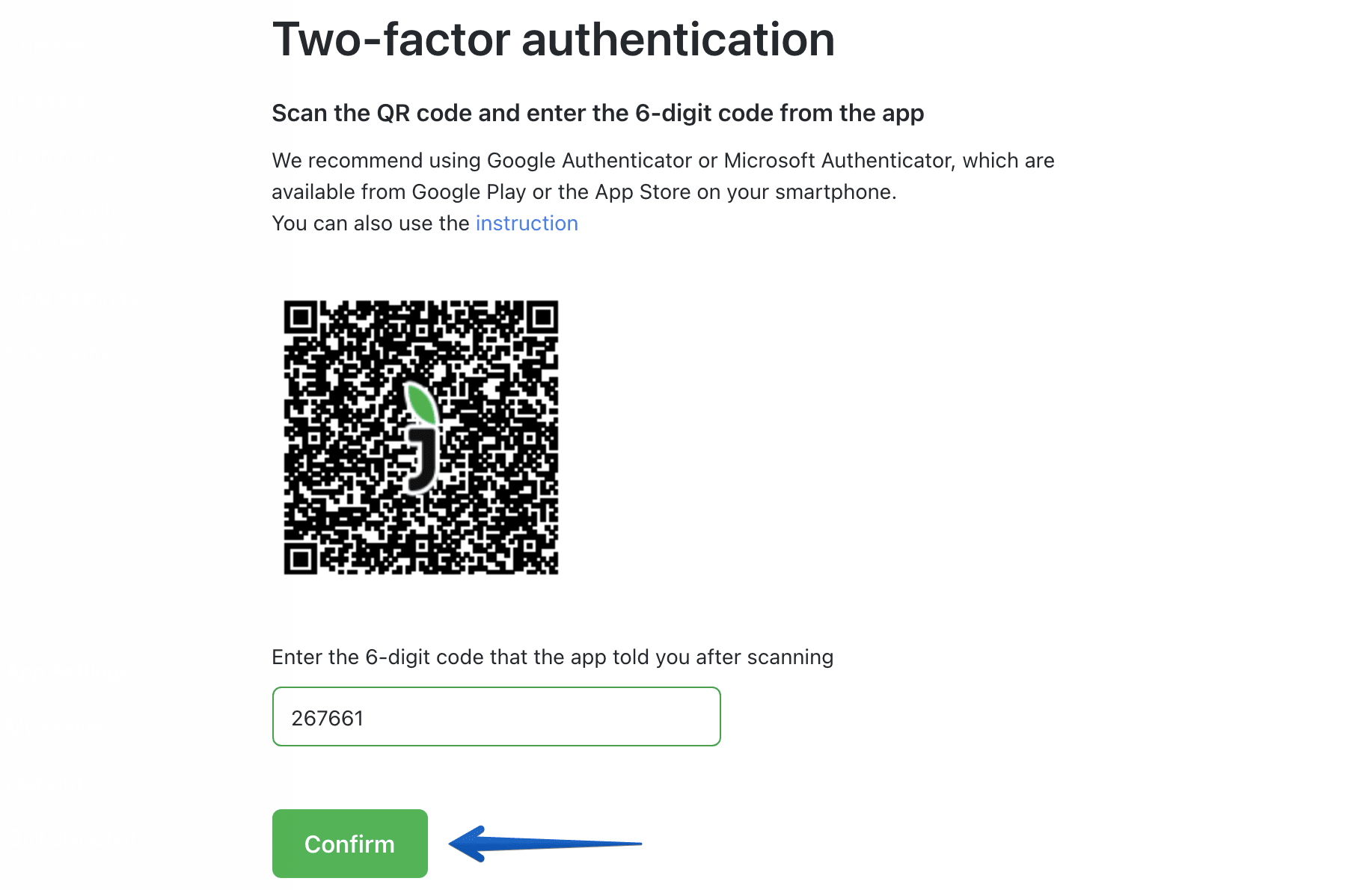 After that you'll get the list of codes that you can use when, for some reason, you don't have access to your Authenticator.
Please, store the codes in a secure place. In case there's a risk they could be compromised — reconnect 2FA for your account.
Download the codes and press "Done".
You will be able to access these codes after the set-up, the used codes will appear as dashed.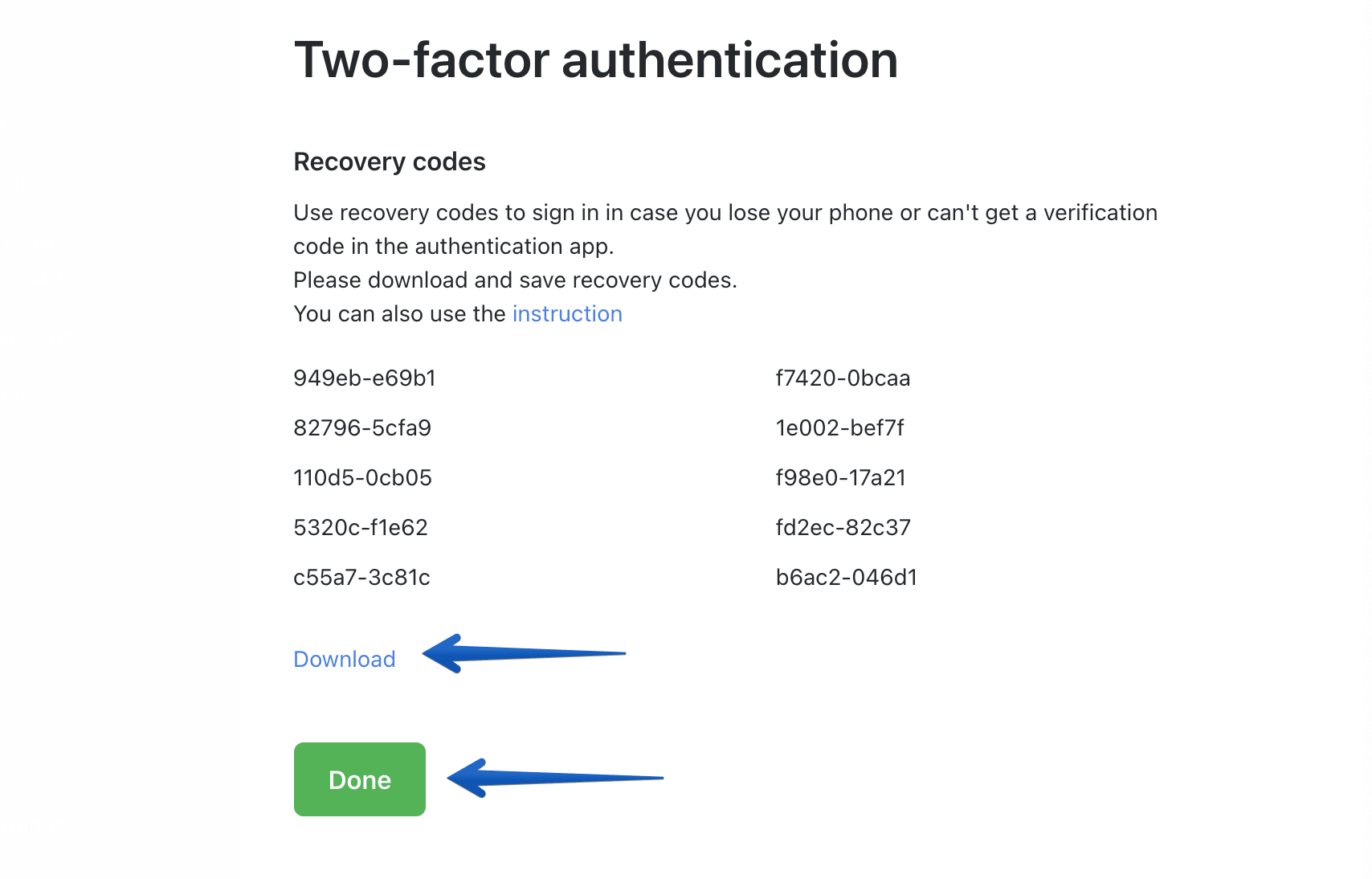 That's it, your account is protected with 2FA. Make sure your colleagues also use this option to increase your account safety to the maximum.
Ask in the live chat, we are ready to help around the clock