How to add or delete a website
Included for free in plans
VIP
PRO
BASE
Add a website
Our service does not limit the number of websites that you can add in the app, so you don't need to create an additional account for each of them.
To add a website you will need to log in your desktop or web application:
Next, click on the "Manage" button located in the lower left corner. In the menu that you'll see, click on "Channels", then locate "Live Chat" among the channels that JivoChat suggests and click "Connect":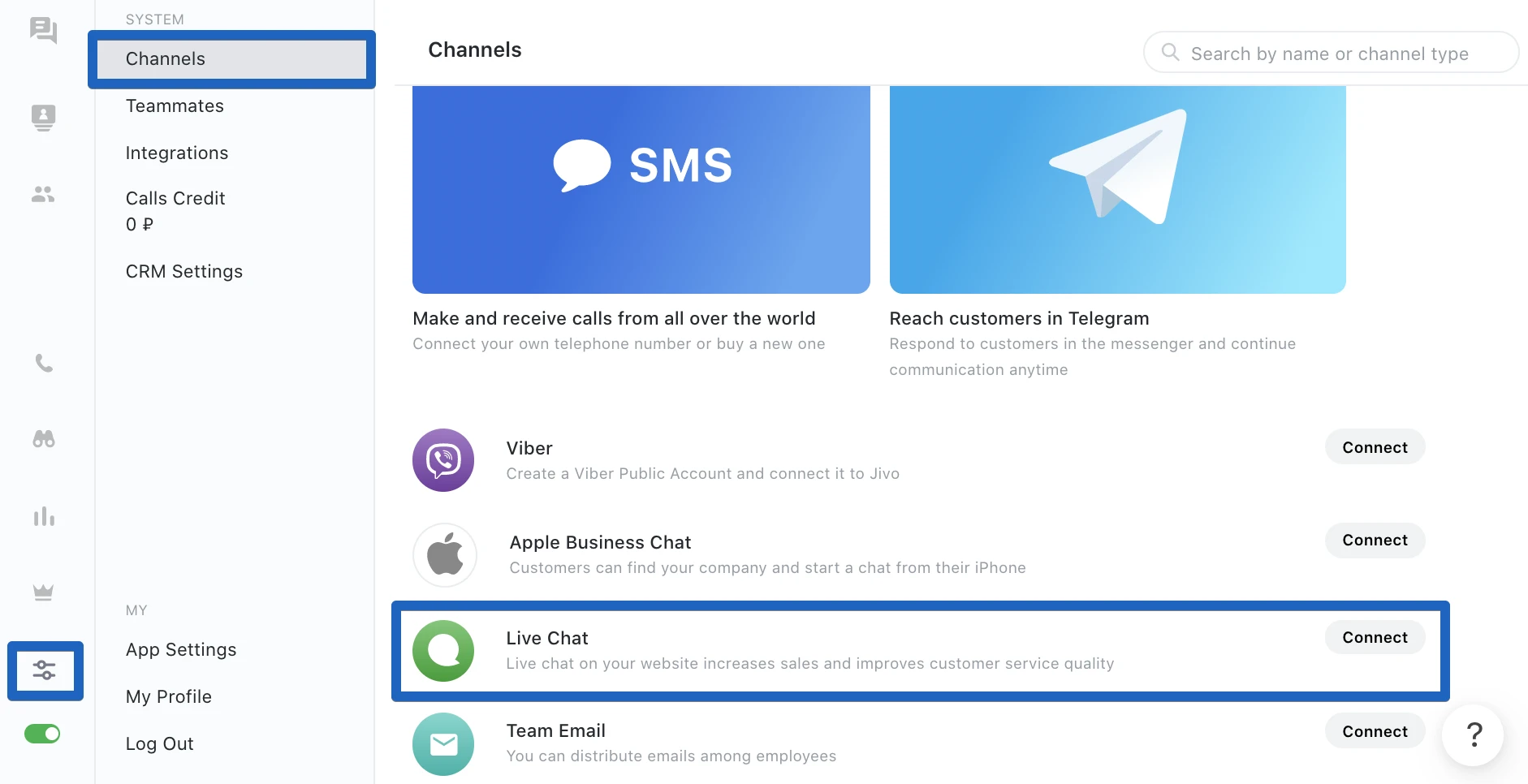 Now you will see a short message about the channel you are about to add, please click on the "Add website" button: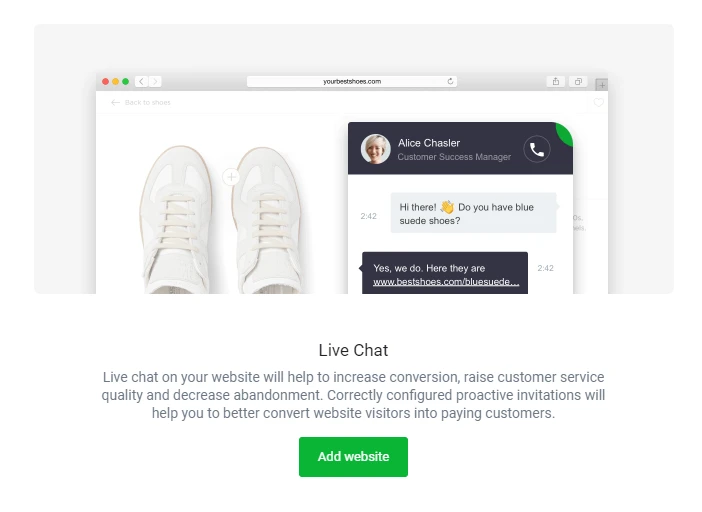 In the next screen, you will have some pre-established settings for the channel which you can change later anytime you need:
1.Add the name of your website, this will help you later to identify the channels when changing settings
2.You can choose the language of the chat window. This will be shown on your website.
3.With this option you can automatically assign all agents to your new channel.
Click on "add website" and you will see the following menu: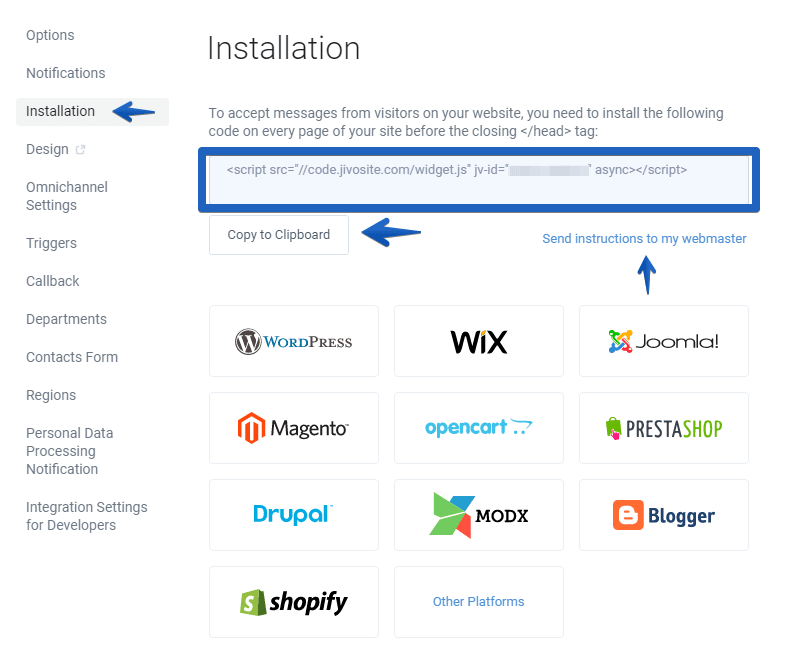 Here you can see the HTML code to insert on your website. You can also click on send instructions to my webmaster, another window will be opened in which you can write an email address: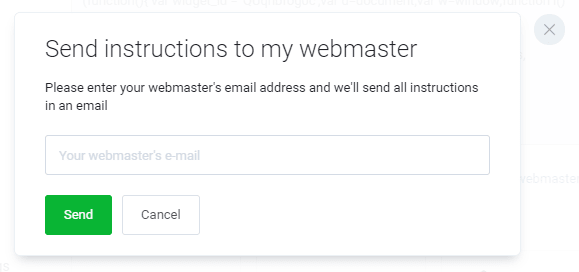 Delete a website
If you want to delete a website or any other channel, you can go to "Manage" -> "Channels" -> "Settings" of the channel as shown in the image below: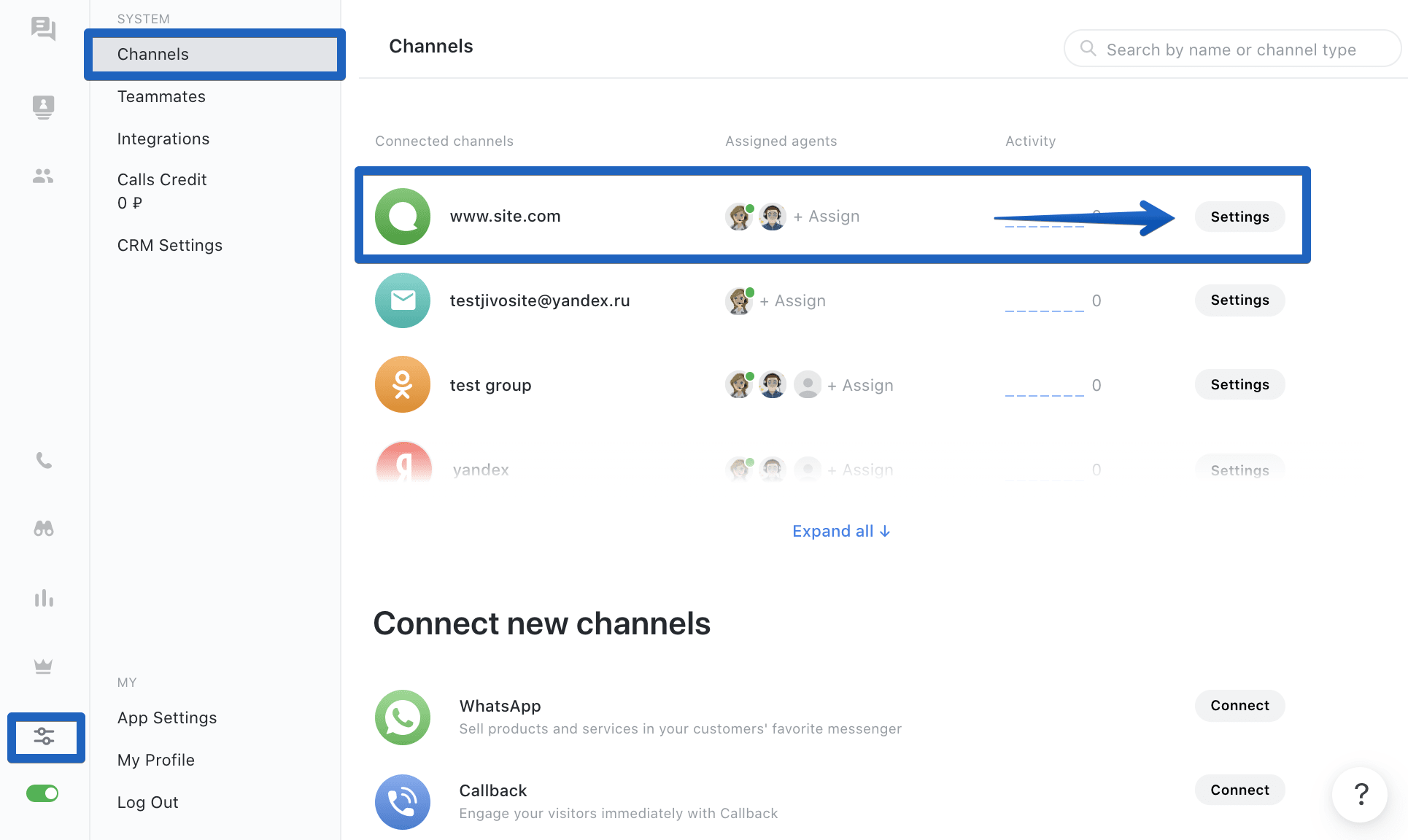 Next, go to "Options" and click the "Delete channel" button at the end of the list. (If the website is the only one in your account, this button won't be shown).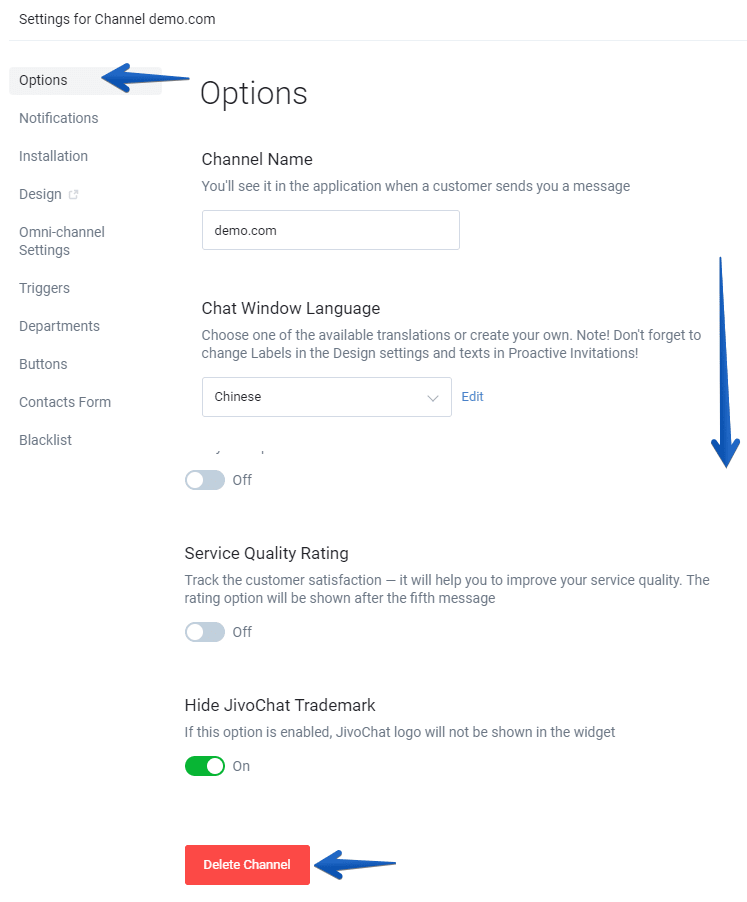 Please note that all the data including chats history and statistics will also be deleted.
Ask in the live chat, we are ready to help around the clock