How to remove unsubscribe email through JivoChat
Included for free in plans
VIP
PRO
BASE
In this tutorial, we'll teach you how to enable your email to receive emails from JivoChat again.
It is important that you always have this notification activated, as it is through e-mails that we issue announcements of new features, promotions, among other news.
First, login to your JivoChat Desktop app or Web app and go to "Manage" > "My Profile" -> In "Your E-mail", click on "Configure"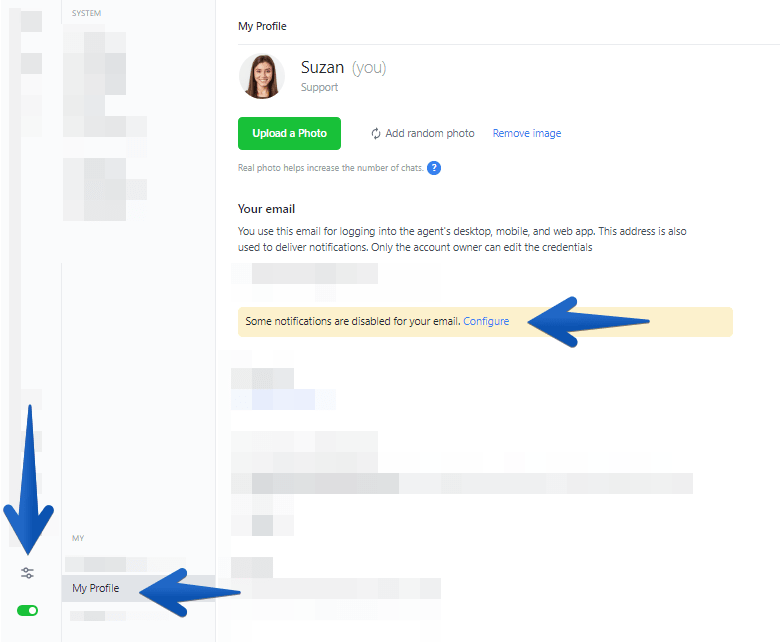 Then click on the "Enable" button in all options, so that your email will be removed from the unsubscribe (unsubscribe list) and you may be receiving notification emails from JivoChat again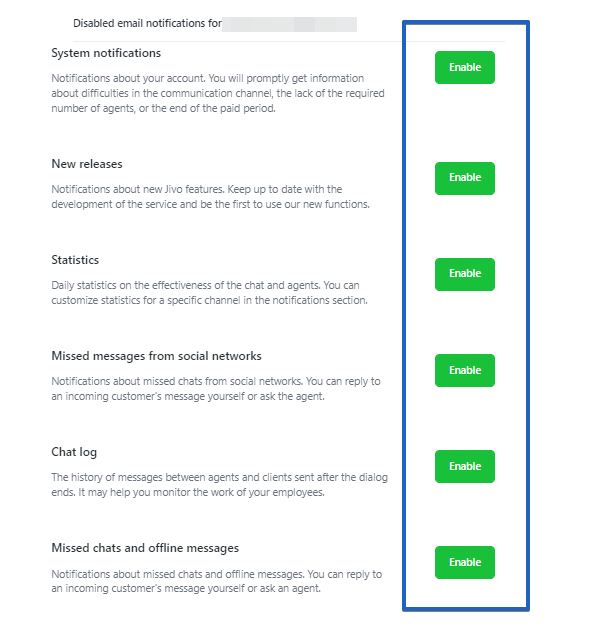 Ask in the live chat, we are ready to help around the clock