How to turn on the Service Quality Rating
Included for free in plans
VIP
PRO
This setting is only available in the PRO version of our service.
To turn on the Service Quality Rating, open your JivoChat web app or any of our Desktop apps and go to Manage -> Channels -> Settings (under your website channel):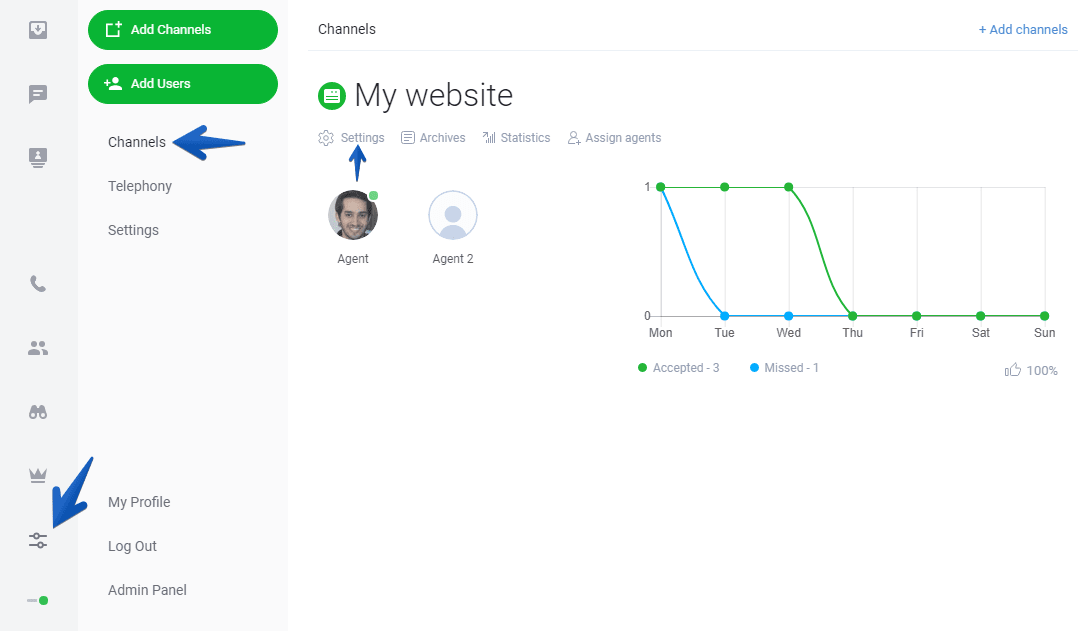 Next, go to "Options", scroll down and activate the option "Service Quality Rating":
Done!
During the chat, the visitor will be asked to estimate the quality of service: good ("thumbs up") or bad ("thumbs down"). The results of the estimations can be found in the "Statistics" section. You can also filter chats with a specific rating from the "Archives" section.
Default setting is "on".
Please note that the Service quality rating is shown only after 5 messages are exchanged in total during a chat.
Ask in the live chat, we are ready to help around the clock