Setting up Video Calls in JivoChat
Included for free in plans
VIP
We are happy to introduce our new feature: video calls via chat with screen sharing. With the help of this new tool, you can increase the conversion rate from visitor to a paid customer by presenting a product or service via video. You can also show a website or presentation on your screen. JivoChat video calls helps you to create personalized communication with the customer and reduce agent's time to solve issues about a product or a service.
In order to make a video call, to connect with a client, you need to click on the Video call button in the upper right corner. The call can only be initiated by the agent.
To activate this functionality you will need to pay an extra fee. Please click on connect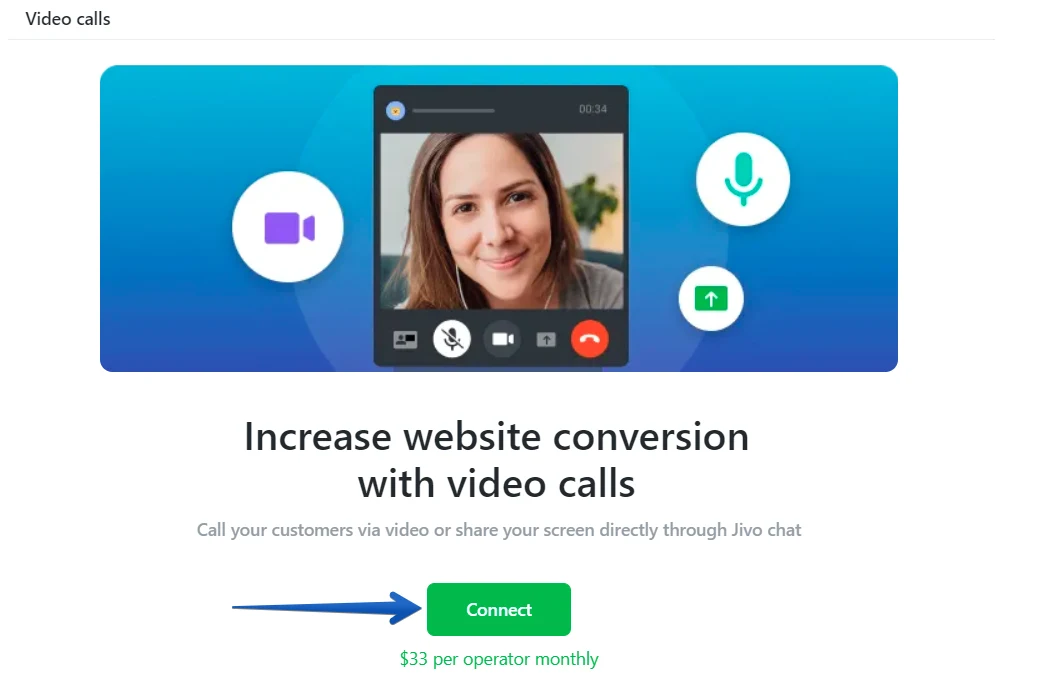 Fill up the form so we can activate the functionality for you: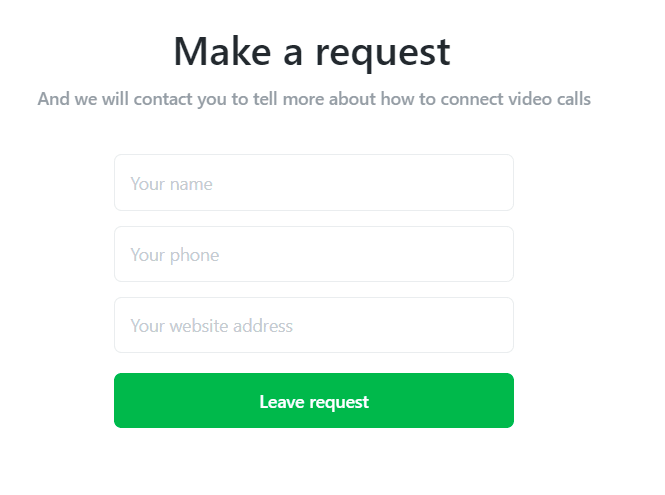 After it is active, you can place a call.
The client will receive a notification of the call in the chat widget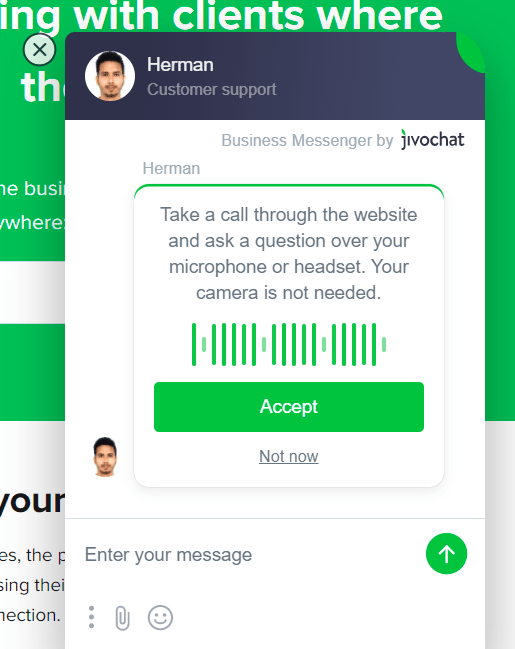 When you click on the Accept button , a new tab or pop-up window will open - it depends on the browser you are using. If the client clicks on not now , the call will be rejected, and a record of an unsuccessful outgoing call will appear in the chat history. A headset is required for conversation. Make sure your browser has allowed microphone access . If access to the microphone is not allowed, the operator's call will continue, and the browser will ask for access one more time. If access is not granted, the call will be terminated as unsuccessful with the reason the client is busy
Click Start a Call to receive the call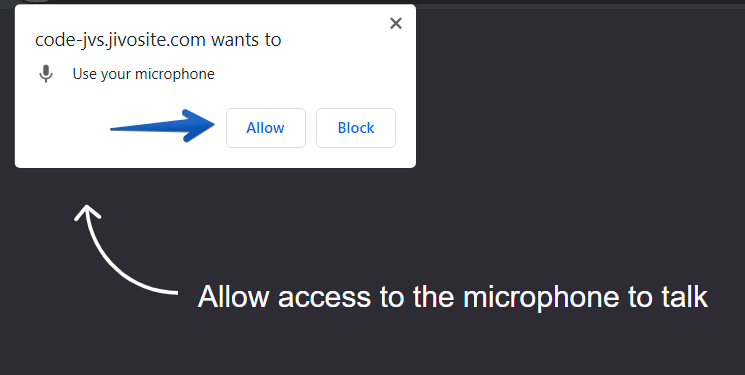 This is how the video will look from the client's side
And this is how the agent will see himself in the JivoChat application
You can share your screen by clicking on the share screen icon located to the lower right corner
Select the browser tab, entire screen or window of the desired program to showcase and click Share 
The client will see the page or window you are showing in their browser.
The call will show as completed when finished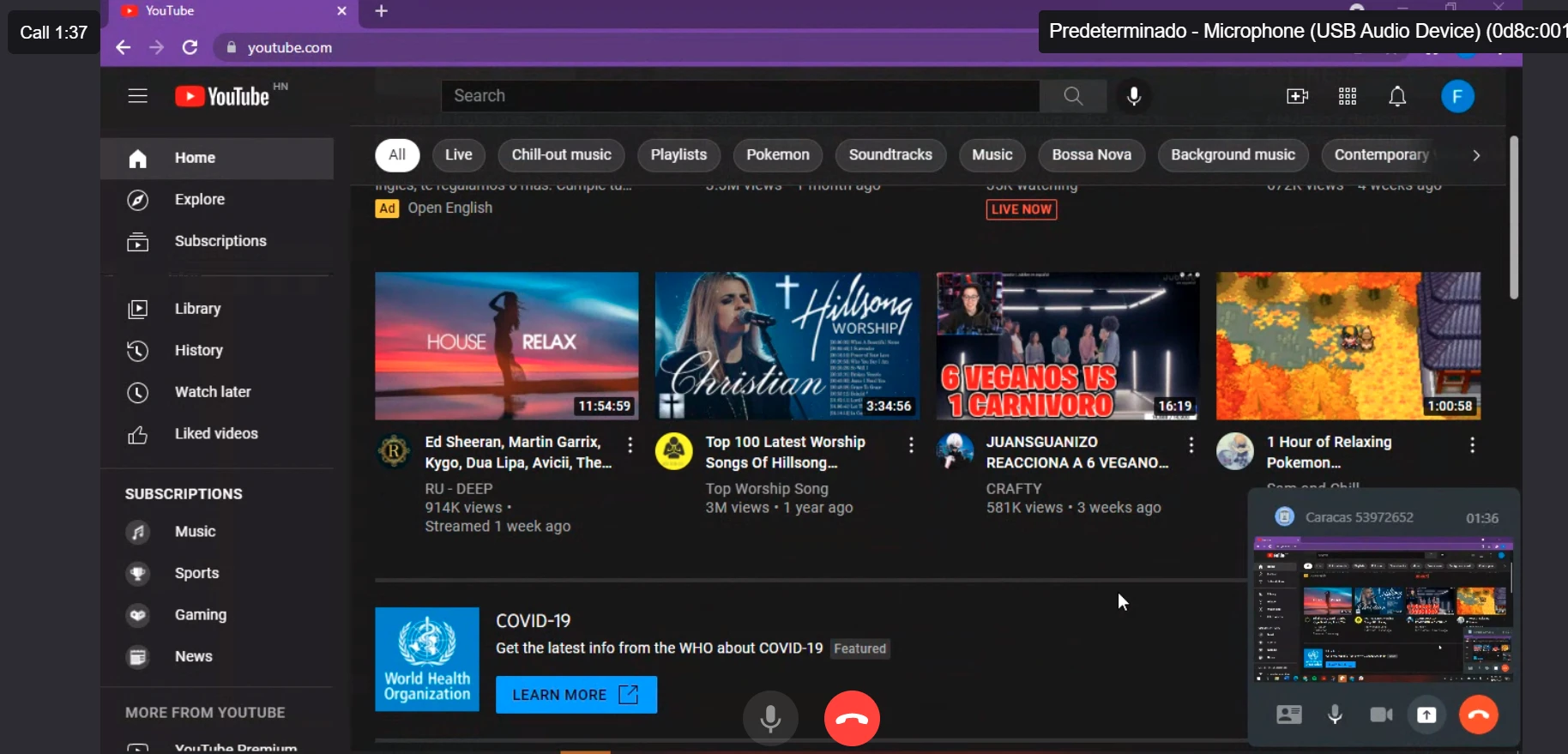 Thanks for using JivoChat! Have a nice working shift!
Ask in the live chat, we are ready to help around the clock