Shopify - receiving orders from website
Included for free in plans
VIP
PRO
BASE
If your e-store has a form for accepting orders from the website, you can configure it so that orders will arrive in the JivoChat app. It will take not more than a couple of minutes. After that you or your teammates will be able to instantly start processing the order and provide customers with the highest level of service.
Here's how to enable JivoChat integration with the order placement form in Shopify:
1. First of all, you'll need to generate your own unique JivoChat email address for receiving orders/emails from your website. To do that, access your JivoChat web application or one of our Desktop apps and go to "Manage" -> "Add Channels" -> "Website orders".
2. Next, click one of the two options available. Please notice that both will end up creating the same exact channel, the only difference is where you'll be redirected to inside the newly created channel to facilitate your set up.
3. In this step, you'll be able to configure how you'd like your website orders/emails to reach JivoChat. You can configure a specific "Status" and also "Tags" to be automatically added to the incoming website orders/emails, and also assign which agents will be assigned to receive the incoming orders/emails in their JivoChat app. After setting up the channel, click to "Connect".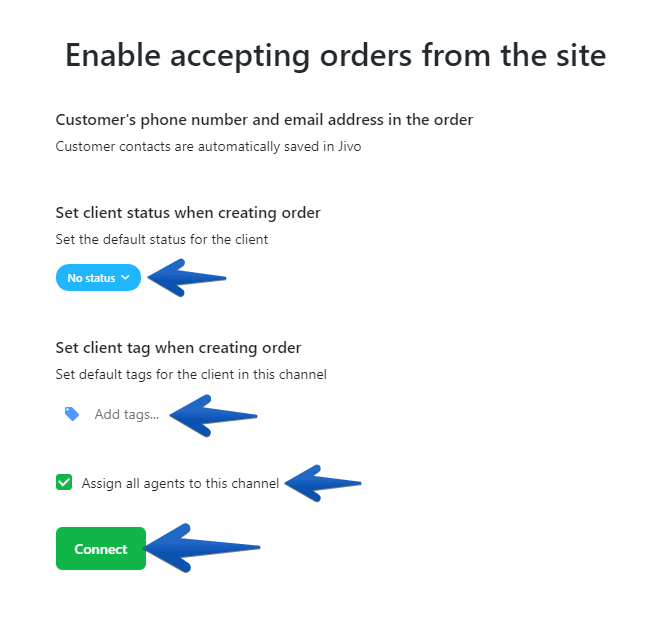 4. You'll be redirected to the "Settings" section of the newly created channel. Simply copy the generated email address in the channel and proceed to the next step.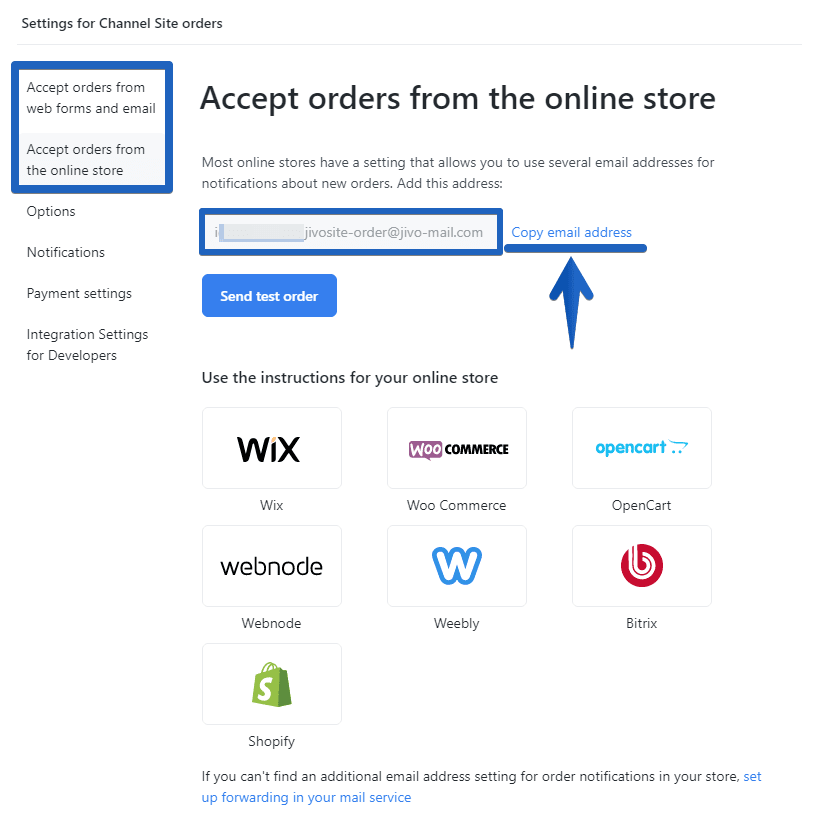 5. In your Shopify control panel, go to "Settings" -> "Notifications".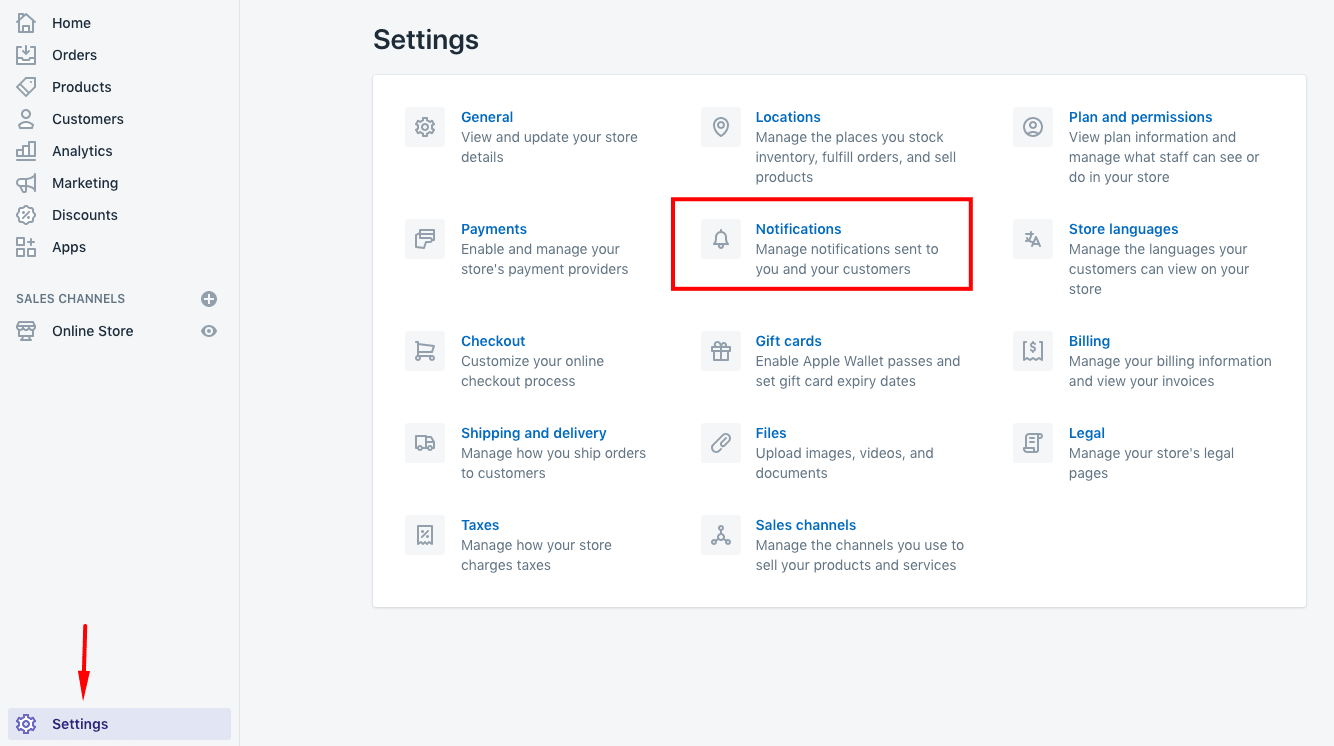 6. Look for the "Staff order notifications" section and click "Add recipient".
7. Enter your JivoChat order processing email in the "Email address" field in the opened popup.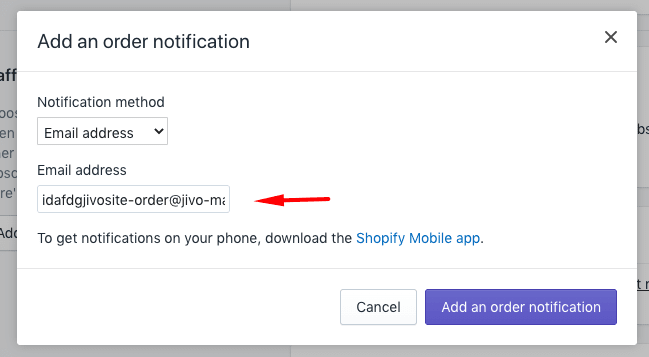 All set, now you are ready to receive orders from your website's form directly in the JivoChat app.
We wish you a great day!
Ask in the live chat, we are ready to help around the clock