How to upgrade your SendPulse account
Included for free in plans
VIP
In this tutorial you will learn how to upgrade your SendPulse account. This is necessary in order for you to start the integration process since this integration will work only under SendPulse paid accounts.
Login or create an account, click on the option Chatbots, then click on Main and finally just go to WhatsApp:
You will see a message at the top of the screen indicating that this integration with WhatsApp Business API only works under paid Plans. Just click under "Upgrade your plan"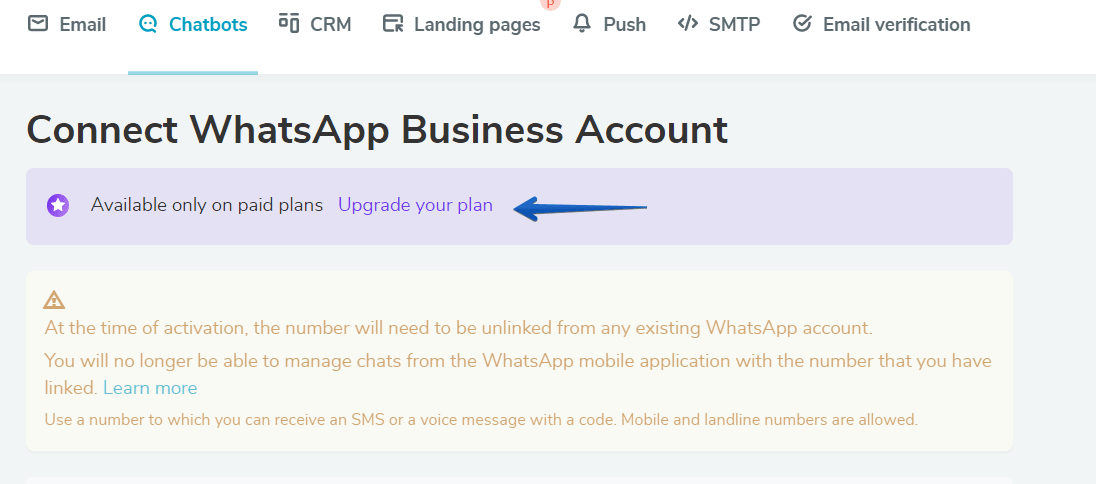 You will have 2 option, the Free plan and the paid one to the right. Just select the paid one and click on "buy":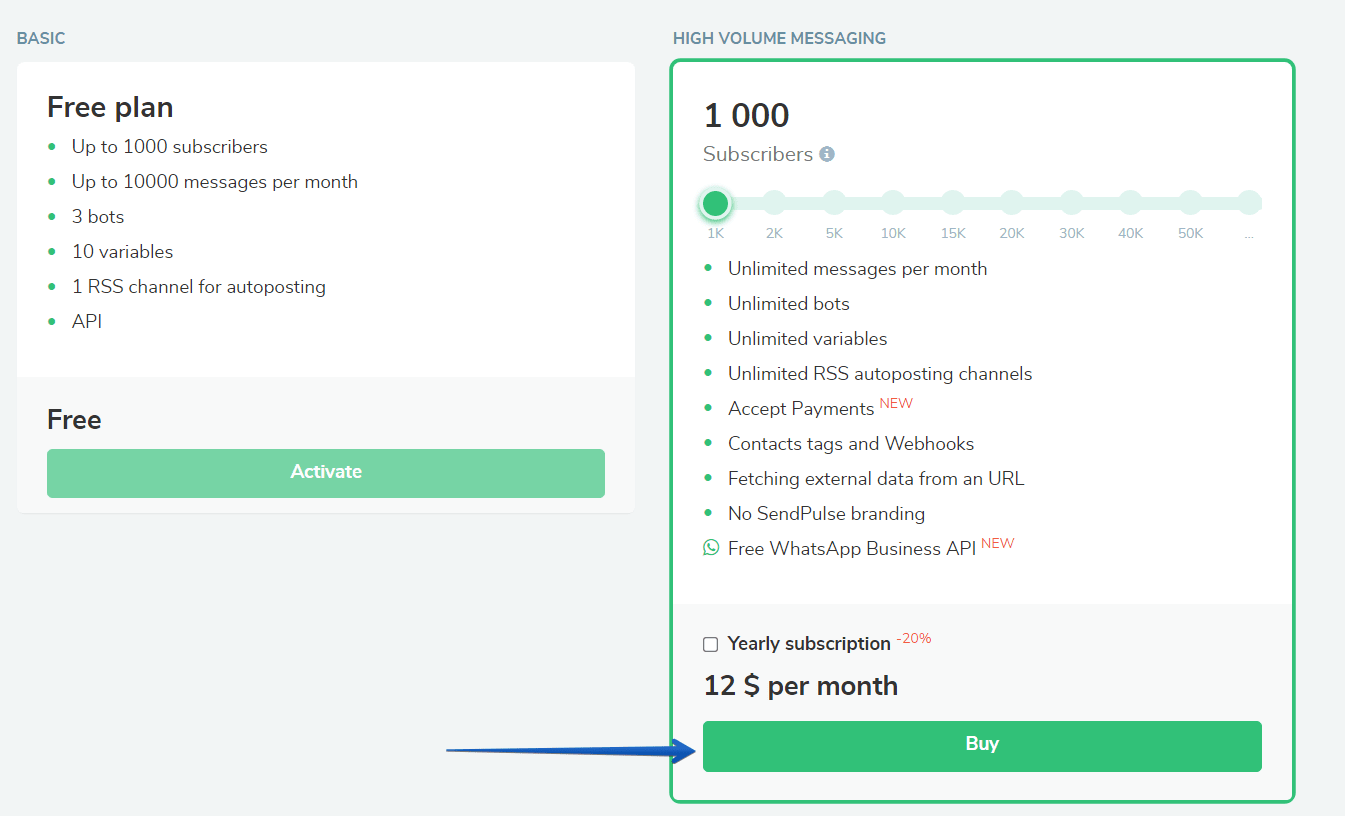 In the next screen just click on Next**:**
Now you just need to complete the information below and click on "pay":
Done! Now your account is active and ready for the integration.
Keep in mind that the payment might take some time to activate.
Ask in the live chat, we are ready to help around the clock