How to delete a phone number added or connected to JivoChat
Included for free in plans
VIP
PRO
BASE
FREE
In this tutorial we will show you how to delete a phone number that you either bought or connected to JivoChat.
Please note that if you delete a phone number you purchased from JivoChat, you won't be able to retrieve this number in the future.
You can perform this action in only 2 steps by logging into our JivoChat web app or the JivoChat Desktop app.
1. Please go to "Manage" -> "Channels"-> "Settings" (right next to the channel from the number you wish to delete).
2. Now you can click in the button "Delete phone number" located at the bottom of the page.
**3.**Confirm your decision by clicking the red button.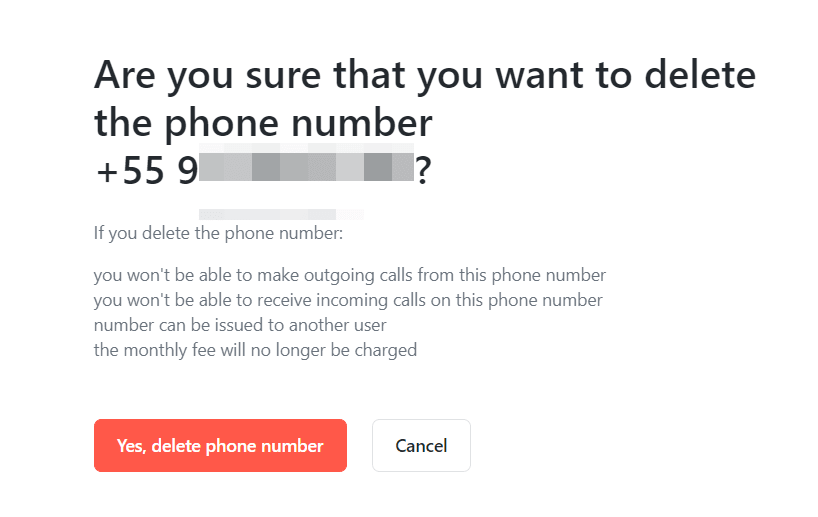 That is all! The number will be disconnected immediately. Please remember that you will not be able to retrieve its settings.
If you do not see the delete button you may contact us at jivochat.com. We are online 24/7 and we will be very glad to help you.
Ask in the live chat, we are ready to help around the clock