Integration with Zoho CRM
Included for free in plans
VIP
PRO
This integration allows you to generate a new lead in Zoho CRM from finished chats in JivoChat. It saves contact data and chat logs with each generated client.
IMPORTANT: To successfully connect the integration in JivoChat, the modules "Leads", "Accounts", and "Deals" must be enabled on your Zoho account.
To integrate Zoho CRM, open your JivoChat application and go to Manage -> Integrations and click on Zoho CRM.
Insert a name for the integration, select which channels in your account will be connected to the integration and press 'Connect'.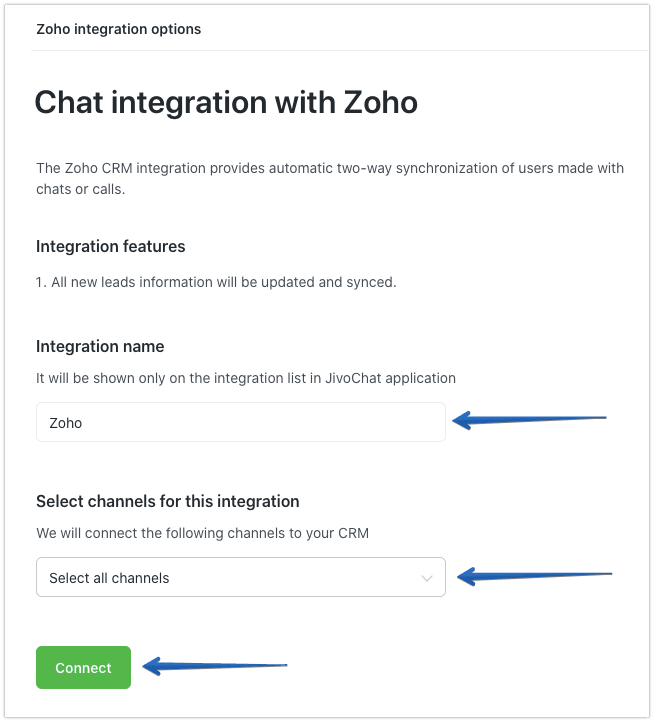 Click to 'Continue'.
Next, Sign in to your Zoho account.
Click on 'Accept' button.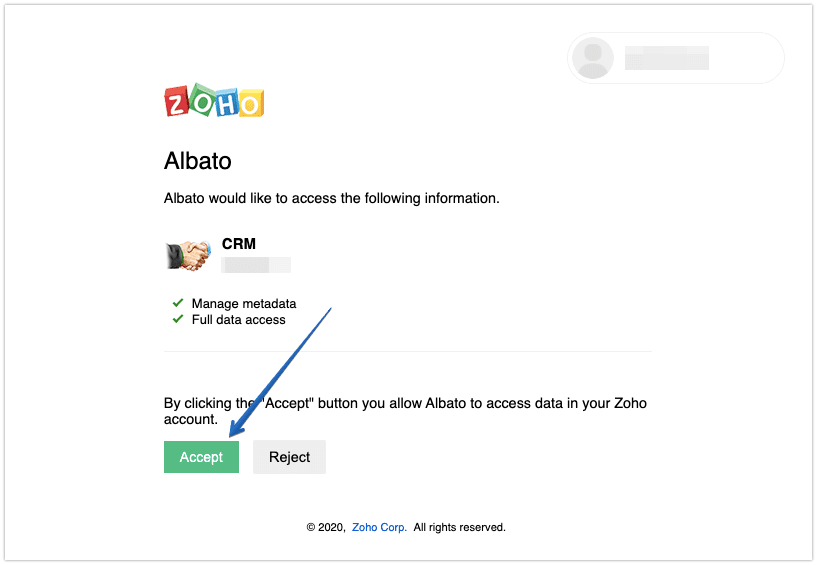 That's it! The integration will be connected and you will receive data from JivoChat into your CRM. After connecting, the integration will appear in the "Connected integrations" list, where you can change its settings and view the event logs.
Ask in the live chat, we are ready to help around the clock